Oops. We are having telephone issues, please use the contact form and we will call you right back.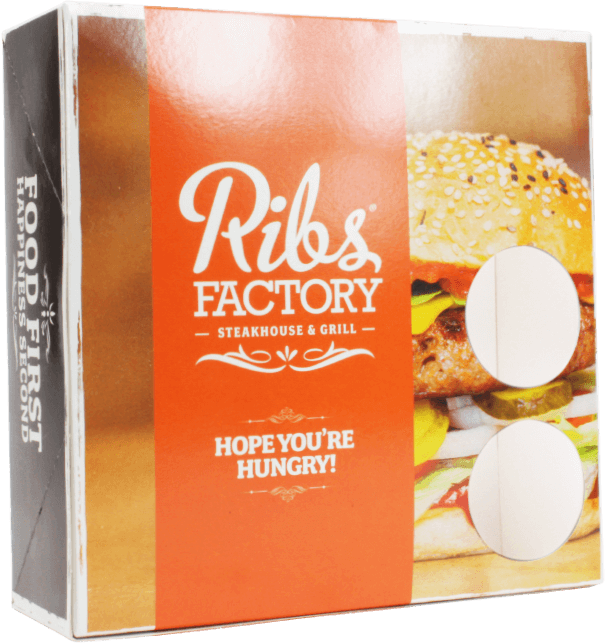 RIBS FACTORY
DaklaPack has produced 2 formats of meal boxes for Ribs Factory. The boxes have a PE coating on the inside so that the boxes are suitable for food, and food may be packaged in these boxes. The boxes have a sturdy interior with compartments which keep the contents in their place.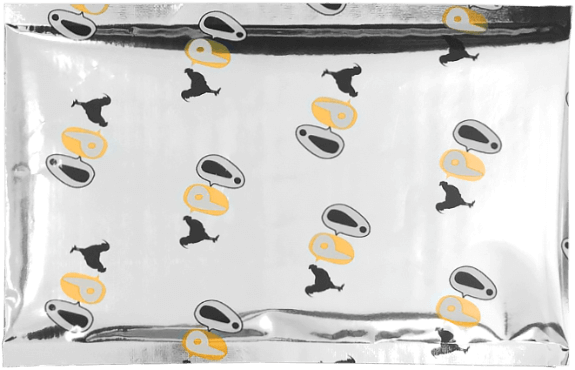 PATHE CINEMAS
DaklaPack has developed an envelope for Pathé, which is wholly in line with the corporate image of Pathé. The envelope is used for packaging various gift cards.
The envelope is glossy, which makes the gift card a real gift to receive. This envelope is also recognizable to everyone thanks to the Pathé logo. The Snazzybag has a reclosable adhesive strip, so that the card can be stored in this attractive envelope after opening.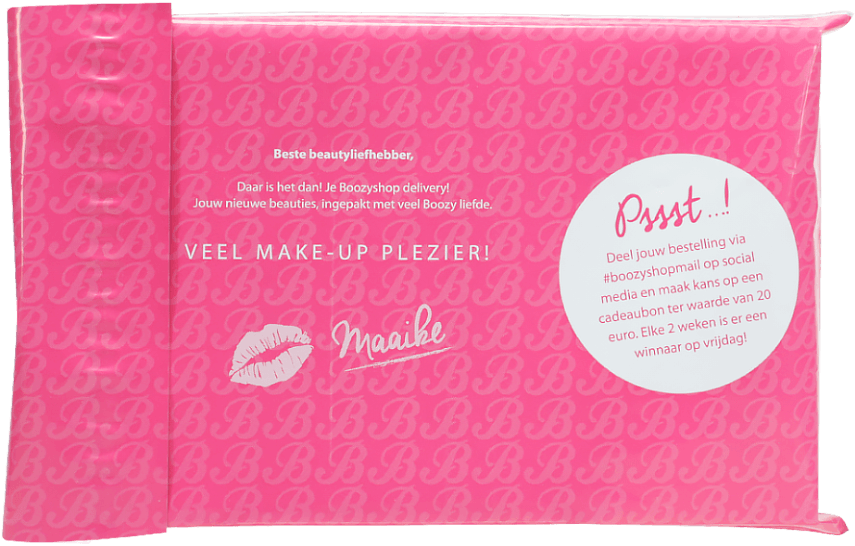 BOOZYSHOP.NL
DaklaPack made an eye-catching envelope for Boozyshop, the leading online make up shop in the Netherlands and Belgium. The bright pink colour and the design of the envelope can also be found on the website Boozyshop, making the envelope recognizable for the customer.
The envelope is made of black LDPE on the inside, ensuring that the content of the envelope is not visible. The envelope also has a permanent adhesive strip, so that the package cannot be opened during the shipping process and the content arrives safely at the customer.